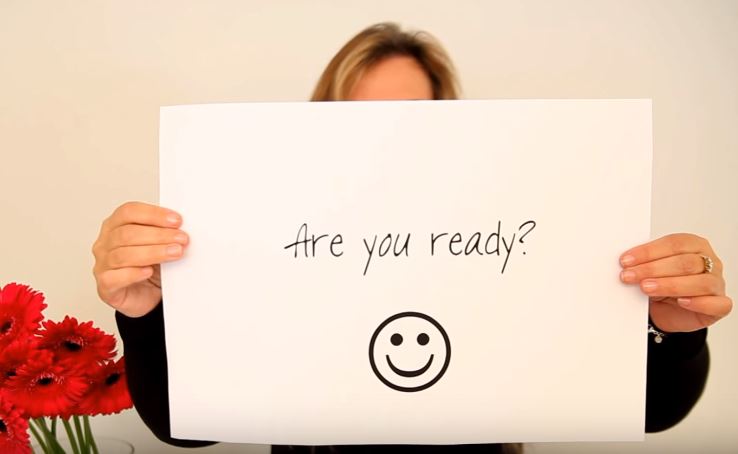 Ivana Katz is a website designer, the owner of Websites 4 Small Business, and the author of Savvy Woman's Practical Guide to Online Business. She makes getting your business online easy and affordable. We recently spoke with Ivana to hear her thoughts on website optimization, social media marketing, and why you should partner with a web design professional.
Tell us a bit about your background. Why did you decide to start a website design and management business?
I have always been fascinated by technology, and I started designing websites 15 years ago when the internet was still in its infancy.  With extensive experience in small business management, marketing, and customer service, I find it very rewarding to help new entrepreneurs fulfill their dreams by getting their business online. As a Google-verified author, my articles have been published in national newspapers, magazines, and international online publications.
With so many do-it-yourself options for website design that are available today, what benefits can a small business get from partnering with a professional web design company?
Navigating the online world can be very tricky, so it is important to hire a professional website designer that will help ensure that your business website has all the components it needs, including:
1. Keyword Rich Domain Name
Register a domain name that has keywords related to your business. If your business name is John Smith & Sons, registering a domain name with just the name is not going to help your business from a search engine point of view. So try including some keywords (for example: Johnsmithplumbing.com or yourcityplumbing.com). You can always register additional domain names with your business name or product names to protect your brand and identity; but for the main domain name, make sure you have some keywords included. This will help with search engine optimization later on.
2. Professional Design and Easy-to-Use Navigation System
Your website needs to be clean and easy to navigate and feature useful information and good quality images. You need to ensure that your visitors can find what they are looking for quickly and easily.
3. Relevant Keywords
Before you start putting together copy for your website, research which keywords people are using to find your business, products, or service online. Remember, you want to find keywords that are searched often, but haven't been used to optimize many websites.
4. Original and Relevant Content
Include as much information as possible about each product and service you offer. When people are looking online, they want the details right then. They don't want to wait until they can talk to you on the phone or communicate via e-mail. If your site doesn't answer their questions and provide them with all the data they require, they will go somewhere else.
Pages to include on your website are:
• Home
• Products / Services
• Pricing
• Frequently Asked Questions
• Contact Us
• Testimonials
• Product Reviews
• Photo Gallery / Portfolio
• About Us
• Resources
• Guarantee
• Return / Refund Policy
• Survey
• Privacy Policy
• Site Map
• Links
• Media Information
• Blog
• Awards / Achievements
• Online Store
• Videos
• Social Media Networks
• Associations
• Qualifications
5. Call to Action
You need to be very clear about what you want your visitors to do when they land on one of your pages. Do you want them to call you or click through to another page for more details, or perhaps request a quote? Make sure your call to action is listed on all your pages, as visitors will not always arrive at your website via your homepage.
Don't forget, more than 98 percent of visitors will not buy from you on their first visit. As such, it is important to collect their contact details by offering them something for free: an article, a report, a special offer, or a sample.
Creating a successful website takes a bit of planning and preparation. It is not as simple as taking a few pictures, writing a bit of text, and uploading everything online. A professional website designer will ensure that your website has the right domain name, including appropriate keywords and relevant and credible content, which will give you a much better chance of not only ranking higher in search engines but also converting visitors into paying customers.
Based on your experience, what are some of the key reasons that new online businesses fail within the first year or two?
There are many aspects to running a successful business, including cash flow management, appropriate marketing, and hiring the right staff. But from an online business perspective, credibility is one of the major problems why many entrepreneurs fail in the first couple of years.
Most business owners spend a lot of money creating a shiny new website and driving traffic to it, but fail to prove their credibility.  Lack of trust is one of the main reasons visitors don't convert into paying customers.
The good news is, there are several things entrepreneurs can do to prove their credibility:
Include testimonials and product reviews from happy customers.
Provide as many contact details as possible.
Show before and after shots.
Offer a money-back guarantee.
Spell out their privacy and refund policies.
List details of any reputable trade associations they belong to.
Include useful/relevant information so they are viewed as an expert in their field.
Add any media articles that have been written about the business, both online and offline.
Include "About Us" info such as business hours, qualifications, and photos of staff.
Provide details of any awards the business has won.
List community projects and charities the business is involved in.
When you surf the web and look at various small business websites, what are some of the things about these sites that annoy you the most?
Poor layout and navigation, which make it difficult to find what I'm looking for
Not enough information about products and services
No testimonials/reviews that would give me confidence to buy from the business
Hard-to-find contact details or only being able to contact the company by email
Missing pricing information
No privacy or returns policy and no money back guarantee
Slow loading website
Auto play music which starts blaring as soon as the website loads
Lots of pop up boxes
Busy pages with difficult-to-read text
Poor spelling and grammar
How can a business configure its social media presence in order to gain new or repeat business from its customers or followers?
In many respects, social media has replaced newspapers and magazines; and people believe "if it's in print, it must be true." Things get taken out of context, misunderstandings happen, and businesses suffer all because of a single post. So give your updates some thought, because you never know who is reading your messages.
Dos
1. People come to Facebook and other social media networks to connect with their family and friends, so fit your business into that experience. Be helpful and courteous instead of trying to sell your products and services at every opportunity. Your visitors didn't log onto Facebook or Twitter to be bombarded with marketing messages. Focus on building relationships. By posting great content, you build credibility – which in time will lead to more sales.
2. Create a plan instead of posting random messages, and don't be afraid to try out new things. Encourage interaction by asking questions, post funny pictures or inspirational quotes, and link to videos to see what your audience responds to the most.
3. Keep up with current events and sprinkle those into your newsfeed. People react quickly to what is going on around them – especially if they have a strong opinion on it.
4. Encourage two-way communication. When people respond to your posts, use their name, pay them compliments, and engage in fun discussions. Remember: social media is not a one-way street where you bombard your audience with messages about your business and then ignore their comments or concerns. Search engines such as Google watch the interaction on your social media networks and may award you with a higher ranking if there is good interaction on your social pages.
5. The profile picture on Facebook and Google+ should be your logo, so that whenever you post anything, your logo shows up next to that message. The large cover photo should be used for branding. You can also post several key points about your business, products, and services.
6. If you want people to follow you, become interested in them first. Like their Facebook business page, connect with them on LinkedIn, or follow them on Twitter. And then go one step further: comment on their posts or retweet their messages where appropriate.
Don'ts
1. Don't accept friendship requests from business acquaintances. Suggest they join your business page instead.
2. Don't talk about yourself all the time. Make your posts about what your visitors are interested in. That way, you are likely to increase interaction, which can lead to more followers.
3. Do not give your social media passwords to anyone – not even your close business associates. You can add your staff as administrators of your page(s) and set up their accounts to have access to specific areas of your social media networks.
4. Don't allow just anyone to post on your wall, or you may find spammers and competitors plugging their products and services. You can do this by adjusting your Page Posting settings.
5. Don't ignore negative comments. Address people's concerns, criticism, and feedback. This can go a long way to show others you offer excellent customer service. Naturally, you can delete comments which are vulgar, racist, or inappropriate.
6. Don't forget to investigate what information any third party services, apps, and widgets will have access to, and be selective with what you install. Remember: many services will automatically tag your status updates with GPS information, so if you don't want everyone to know where you are, make sure that feature is turned off in your settings.
How are you able to discern whether a specific website marketing tactic or campaign is not working or meeting expectations?
The best way to tell what's working on your website and what's not is to look at your website's statistics. Most web hosting companies will provide you with stats, or you can easily install Google Analytics which will show you comprehensive data about what is happening on your website, including:
Number of visitors
Page views
Bounce rate – the number of people who visit your site but leave after only viewing one page
Average time on site
Pages per visit
What country visitors are from
Visitor loyalty, ie. how many repeat visits do you get in a certain time period
Traffic sources – how people are finding your website, eg. search engines, direct visits, marketing campaigns
What browser and operating system your customers are using
Keywords and key phrases that visitors are using to find your website
Google Analytics also allows you to set different goals for your website which show how well your site fulfills your target objectives.
What are some of the trends that you expect to see in the future regarding small business websites? What traits or qualities will these sites have to have in order for their businesses to be successful?
With faster internet speed, videos and slideshows are going to become more widely used.
An increase in mobile device usage means more visitors will view websites on their phones and tablets, so websites need to be mobile responsive.
Clean and simple design.
Use of animated or video backgrounds.
More social media interaction.
See how Media Shower can take your website content to the next level. Get a free trial today!