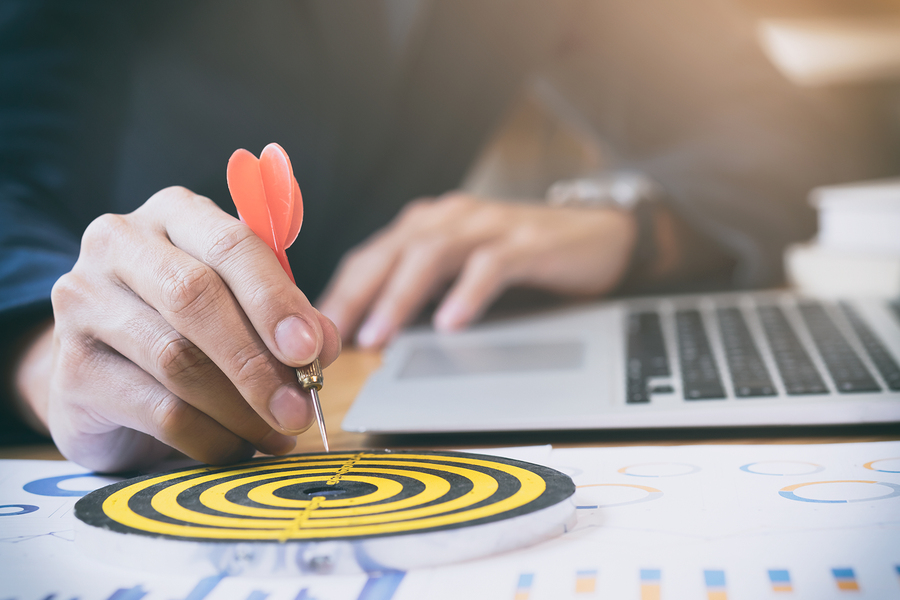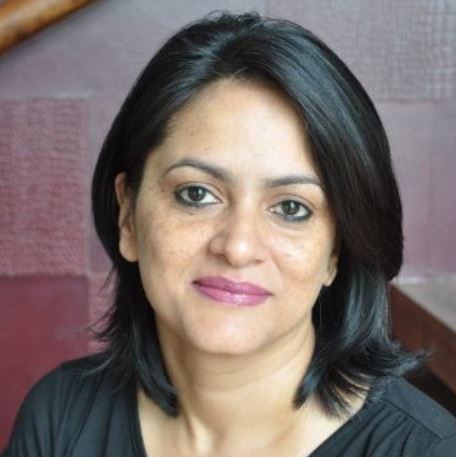 Anuja Lath, co-founder and COO of RedAlkemi, is an expert in end-to-end online solutions for small businesses and publishes relevant blogs.
We recently interviewed Anuja about best practices for creating a digital marketing strategy. She says that one piece of advice she finds herself repeating to clients over and over again is to be consistent and be patient. "SEO and Social Media both take time, build that brand to the right audience slowly but surely, and you will see the benefits in time," she adds.
Read on for more of her insight:
Tell us about the mission at RedAlkemi. How are you hoping to impact the world of web development?
Our mission is to deliver measurable online success. RedAlkemi helps small businesses with end-to-end online solutions. Any business needs a few basics, i.e. a website, search engine optimization, online brand building and social media management. RedAlkemi tries to take the pain of all this management away from a client by proposing the best-suited activities that their business needs for online presence and promotion. Over the past few years we developed a very SEO friendly content management system that allows us to build and maintain websites very easily and quickly for our clients. Over and above this all the other services we provide are cohesive and inter-linked in a way that helps a client's brand online. With our suite of services, we hope to make it super easy for a small business to have a professional and strong online presence.
How has the way you coach your clients on finding the best online strategy evolved since your company was founded?
When our company was founded we began with offering services in web design and development. Later we added SEO services and link building as an off-page SEO service. While these services existed, they were standalone offerings, with little interaction between the people who designed and the people who optimized. The client was not too aware of the importance of technicalities in SEO or online strategies. As we progressed to the present day, we ourselves have firstly evolved to a point where nothing is done without keeping the other in mind. So development impacts SEO impacts blogs impacts Social media, etc. Because of this clarity, we are also able to define the strategy very clearly and logically to our clients and they understand the need and requirement of doing what we suggest as strategy. Everything is supported by a clear logic and therefore makes sense to everyone.
Where should an organization begin when developing an online strategy? What considerations should they make?
An online strategy will take quite a few parameters into consideration, and since everything we do online has to have a clear objective, there are a lot of considerations to make. Firstly, development of a proper digital brand and style guide is critical. There is a basic protocol of voice, tone, colors, logo, language and layout that needs to be developed and then adhered to.
Second, defining the target audience, who we are targeting, and where are they present online. Since different audiences use different social media channels, we figure out which are the best platforms to promote on.
Additionally, having a cohesiveness between everything that we do online is important, nothing can be disjointed and all aspects of the online strategy have to be interlinked and supportive of each other. When developing an online strategy, the most important thing for an organization is to have clarity of objective. We typically ask our clients to fill in a detailed questionnaire to help them define their online business objectives, which further helps us define their online strategy.
What are the major challenges facing businesses today in building a strong digital presence?
In my view these are some of the major challenges businesses are facing today:
1. Social Media Management: Choosing the correct social platforms to promote their brand online is a toughie. Even if a business is happy allocating a huge budget to social media, there is always the skepticism of the ROI, the type of content required, accountability, effectiveness, conversion, etc. Everyone wants to be on social media, but is not sure how it is helping them in a measurable manner.
2. Multi-device usage and keeping up with technology: Since users today are browsing on all devices, it is getting tougher to track where the conversions are coming from, therefore businesses feel the challenge of decision making on where to be or not to be in the digital world.
3. Inadequate budget: SMB's don't have very large budgets to allocate to their digital presence, and as a result often end up spending it on incorrect marketing strategies, therefore they need a good team to develop a strong and budget-specific strategy. Apart from inadequacies in budgets, businesses are not able to tell where they're getting the loudest bang for their buck. It's a trial and error initiative, which often dies down.
4. Crowded spaces and competition: Since everyone wants to be in the game, the space is getting crowded and it is getting more and more difficult to stand apart and beat the competition. Marketing strategies need to become more and more specific and focused, and consistently producing high-quality, engaging content for viewers is a challenge.
5. Low attention span: With so much good and poor quality content out there, it is getting tougher to retain viewers' attention. Viewers move from one page to the other, one device to the other, and even if they like what they see, sometimes it is impossible for them to find the same content again. Retaining attention and converting to a call to action is becoming a big challenge.
What tools are essential for growing a brand online today? What tools or methods have you found are outdated on obsolete?
Some of the tools we use very actively are Canva, Mention and Hootsuite. We also believe in carrying out a lot of the work manually, and not automating everything for social media. More than tools and methods, it is the tactics that were previously employed that have now become obsolete. Businesses are realizing the value of adding value, sharing and engaging as against constantly self-promoting. Winning and building trust is important, and I see that as being one of the best things to emerge from social media promotion today.
What brands do you believe have done an especially innovative and noteworthy job of consistently standing out online? What can we learn from them?
My favorite would be GoPro, they've done a marvelous job in empowering users to share and post their own experiences with the camera. Their campaigns encourage users to send in their photos, thereby getting great content for their product as well as showing it off. They're hit the nail on the head by engaging users, showcasing great content, featuring their product in an indirect manner and never being sale oriented. These are all great lessons for social media management.
What trends or innovations in the world of web development or digital marketing are you following today? Why do they interest you?
I am interested in the trends and innovation of content marketing, Internet of Things, web and mobile design.
Mobile marketing SEO techniques are specifically important this year with Google's announcements of the mobile index and accelerated mobile pages. These interest me as being directly related to our sphere of work and I am fascinated by how eventually everything comes together and one can connect the dots.
Find out how your business measure up in conversion optimization. Click here to download the report.