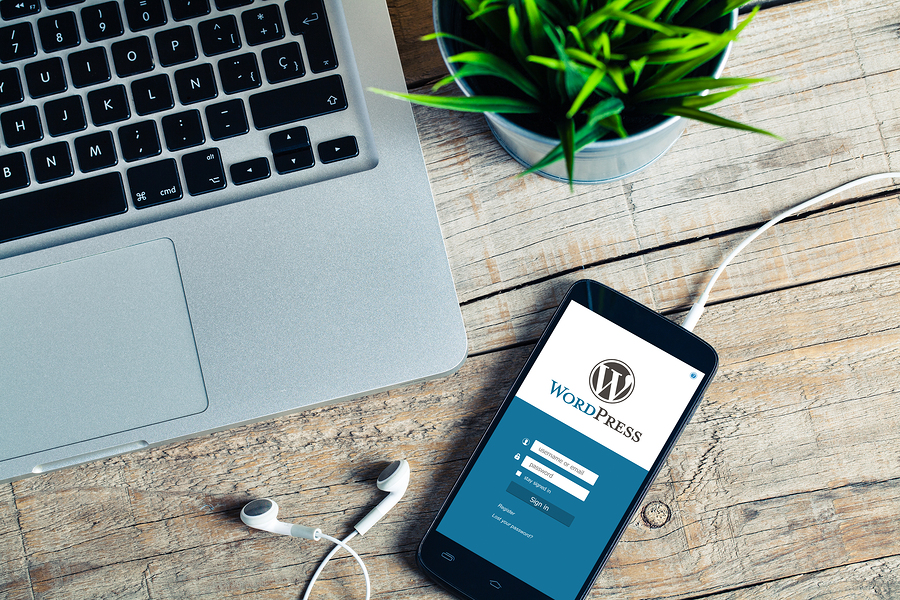 David Aguilera is one of the co-founders of Nelio Software, a Barcelona-based company focused on offering WordPress-related services such as content marketing and split tests. We had a chance to sit down with David to hear about the recent improvements and advancements of WordPress and to learn some tips on how to create a successful blog.
Tell us a little about your background. Why did you decide to co-found a WordPress technology company?
Four years ago, while I was finishing my Ph.D. in Computer Science and thinking about what to do next, I thought that creating my own company along with some of my university colleagues would be an interesting challenge. Given our profile, we obviously wanted to create something related to software development.
The range of possibilities was huge, but there were a few requirements we wanted to meet: we wanted to use free software, have a strong community behind the platform of choice, build services that could scale up quickly, and have a customer base in a growing market. WordPress is the perfect platform since it satisfies all these needs – it runs 25% of all the blogs, it's a well-established open-source software, and it has a friendly and welcoming community behind it. So here we are!
What are some of the latest features, functions, and add-ons to WordPress that you're really excited about?
As a developer, I'm very interested in the new REST API. It's been one of the hottest topics lately, and it's finally part of the core. I'm quite sure it'll revolutionize WordPress both from the inside and the outside. On the one hand, developers will be able to create faster and more robust applications on top of WordPress, while using it as a mere back-end to store data. Prototyping and building large projects will be easier, which will make WordPress even more popular than it is today. On the other hand, it'll also allow the implementation of new interfaces for making the interaction between WordPress and its users more effective. One example of this is the new user interface available in WordPress.com, Calypso – a beautiful, fast, responsive, and modern dashboard for managing multiple WordPress installations.
As a user, I'm very excited about internationalization and improvements on the UX; both facets play an important role in really democratizing publishing and making it accessible to everybody. But don't take my word for it; during the State of the Word 2015, Matt (the creator of WordPress) said the future of WordPress is in expanding to more languages/locales.
When you speak with members of the WordPress community, what are the issues and problems that are most frequently discussed?
From my experience, members of the community usually have a lot of tech-related questions, especially when they're new to WordPress. These include what hosting provider they should use, how to change/customize themes, which plugin is better for a certain functionality, and so on. Luckily, WordPress and its ecosystem are evolving fast and the onboarding experience has improved a lot. Users can now have their own WordPress blog up and running in just a few clicks.
What is the most common mistake you see WordPress users making?
Giving up. Did you know that 95% of all blogs die before they turn one year old? That happens because their owners and authors simply give up. They don't meet their expectations, they're overwhelmed by the amount of work it takes, they don't know how to do things properly. That's what we as WordPress developers and evangelists should be focusing on: we need to help our users to keep going!
What are some areas of a company's website that are the best-suited for A/B testing?
A/B testing (also known as split testing) is a marketing technique aimed at improving the conversions of your website. Given a certain page on your website (which we call version A), you create a variation with some changes on it (version B) using a split testing tool. Once the variation is ready, you start the test and both variations (A and B) are published. While the test is running, the split testing tool will split your visitors randomly so that half of them see version A and the rest see version B. The tool will monitor the conversion rates of each variation; and after a while, it will tell you which version (if any) performed best.
Consider this example: you have a website where you sell a product and only 1 out of 100 visitors ends up buying it. Is there anything you can do so that 5 out of 100 buy it? Of course there is! You basically need to change the website somehow (use different images, write different copy, apply different layouts, etc.) so that the new site sells more than the previous one (i.e. converts better). But that's easier said than done, though.
Based on our experience, the areas that are best-suited for A/B testing are landing pages. They're the first page most of your visitors will see, and it's very important that it's engaging enough to make your visitors want to keep browsing your site. Besides, split tests need a lot of traffic to be statistically significant, which means that pages with higher traffic rates are better-suited for testing. Other pages in your sales funnel should also be tested. Since they're part of the selling process, they should be tested and optimized.
When using an editorial calendar to organize and schedule content, what are some important things to consider?
An editorial calendar is a simple resource that helps you organize your blog's upcoming posts, along with all their associated tasks and promotion activities. If you want to effectively use your editorial calendar and improve your blog's performance, follow these steps:
Generate ideas. Make sure you decide beforehand the topics you'll be covering in your blog. This will help you in the subsequent tasks.
Schedule posts. Decide the concrete posts you'll write and the exact dates you'll publish them. Specific deadlines will help you stick to your
Be realistic. If you have a lot of ideas, it's easy to fill the calendar with tons of posts. But remember: you'll have to write them! Choose quality over quantity – don't write a lot of crappy posts, but instead concentrate on fewer, high-quality articles!
Save time for promotion. Writing content is very important, but so is promoting it. To reach broader audiences, you need to continuously promote your posts on social media; so try to fill your calendar with social messages and marketing activities too.
How can rescheduling an already-published blog post actually boost traffic to a site?
I'd never recommend a user to reschedule an already-published blog post. However, they can promote it again on social media so that it drives new traffic to their blog. Or even better, they can rewrite the post entirely with up-to-date information and increase the chances of getting more traffic.
What do you think is in store for the future of WordPress? Will other blogging platforms emerge to compete with (or overtake) WordPress in terms of popularity?
I think we'll see WordPress used as a headless CMS combined with different front ends powering different platforms. New blogging platforms might emerge, but I wouldn't be surprised if some of them used WordPress as their back-end.
No one can guarantee WordPress will keep its market share, but so far it has, and for good reason: its community is very active and takes special care of its users. As long as we focus on the needs of our users, help them solve their problems, concentrate on internationalization, and reduce their pain points, WordPress will be safe.
Stumped about what to put in your blog? Get three free content ideas today!