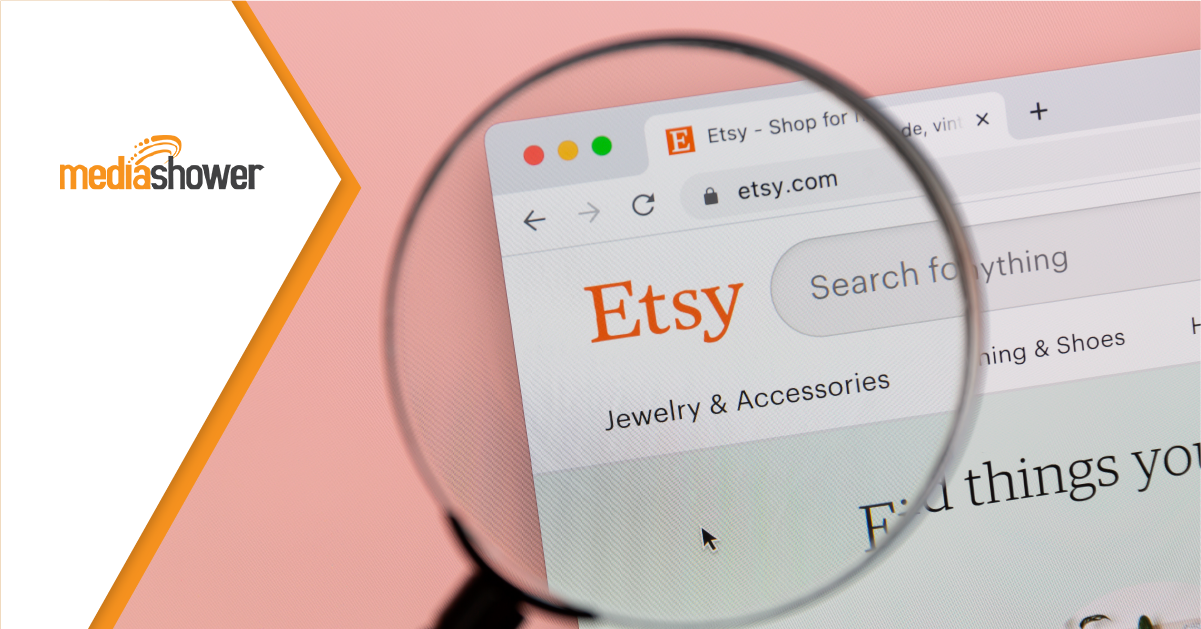 TLDR: Etsy markets its products by creating strong relationships with creators who sell unique objects. This synergy places it in a valuable e-commerce niche.
So what? Etsy's marketing shows how a marketplace can take advantage of niche listings and positive seller relationships.
---
The last few years have been a wild ride for the stock market.
Besides the frenzy of an overheated retail market, another story stood out: an online e-commerce marketplace that increased its value by a whopping 248%.
And it wasn't Amazon.
Etsy, an online retailer for unique, handmade objects, has expanded rapidly in recent years.
Part of its growth was powered by the pandemic. Demand for personalized face masks skyrocketed, along with all manner of handmade goods, and crafty people with time on their hands signed up to make them.
What are the keys to Etsy's success? The firm relies on a strong niche and positive seller relationships.
Some of its marketing strategies include:
Unique items
Machine learning
Social purpose
Helping the sellers
Social media marketing
Etsy's strategy works. In 2021, its revenue totaled $2.3 billion.
Unique Items
Etsy sells homemade, vintage, and unique items. Although not all its products are exactly "one-of-a-kind," few of them would be found in bigger retailers like Amazon or Walmart.
Example products include:
Hand-printed shirts with only a few dozen copies per batch
Vases made on a real pottery wheel one by one
Unique chess boards carved from single pieces of wood
The fact that products like these can't be found anywhere else is a huge marketing ploy. If you want a unique hand-carved chess board, or an original dragon sculpture made from glazed ceramic, you don't go to Amazon; you go to Etsy.
Etsy has created a niche for itself no other company can dominate. Customers in the habit of buying unique, boutique objects will return to Etsy regularly. Etsy can also charge higher prices given the lack of competitive alternatives.
Machine Learning
Practically every big e-commerce site uses machine learning to deliver personalized recommendations. Etsy gets more use out of it than most other brands.
This is because of the unique nature of the products on Etsy. When so few copies of an item are sold, it's difficult to get good data about it, so Etsy leverages unstructured data to make up for that.
Sellers will typically provide pictures, a little information, and some tags about their products. Etsy uses that information to construct profiles for each product and customer. The platform can even use image recognition to tag products with more data.
The result is Etsy can construct more detailed profiles and better recommendations than competitors like Amazon. While many Amazon shoppers stick to generics like towels or cell phones, Etsy can quickly figure out if you're into exotic hand-carved chess boards or not.
Etsy takes its data game so seriously that in 2016, it purchased AI startup Blackbird Technologies to improve its search feature.
Social Purpose
Etsy brands itself as the anti-Amazon. It's another big online marketplace, but its sellers are not just entrepreneurs trying to make a quick buck. They are artists and craftspeople.
Having a social purpose can go a long way in carving out a niche and maintaining loyal customers. The trick is to market a purpose over a brand. That makes customers feel as though their purchases are empowering higher causes.
Etsy also taps into the environmental movement by powering its operations through 100% renewable energy. This is proudly stated at the bottom of Etsy's home page.
This movement is a perfect fit for Etsy as many customers are environmentally minded. They shop at Etsy to purchase locally sourced or sustainable objects.
Helping the Sellers
Without its vast army of small-time artistic entrepreneurs, Etsy would have nothing. Its entire business model relies on attracting and retaining talent.
Etsy does everything in its power to help sellers succeed. It even advertises some of its sellers' products directly through Google Ads.
On other sites, third-party sellers still have to do their own marketing. On Etsy, they're encouraged to join because they won't have as much to do.
This frees up creators' schedules to do what they do best. Many artistic and craft-minded people are not business-oriented and would cringe at the idea of doing their own marketing.
Marketing for their sellers, then, helps Etsy attract and retain creators who wouldn't otherwise be available.
Social Media Marketing
No online business is complete without social media marketing. Etsy is active on Instagram, Facebook, Pinterest, Twitter, and YouTube.
With the exception of Twitter, these are all image-focused platforms. This is perfect for Etsy as it sells material objects of artistic value.
Pinterest in particular is almost made for Etsy. Pinterest users create boards of images that usually focus on themes like art, crafts, and cooking. Many users take images directly from Etsy to come up with ideas.
Etsy's social media activity focuses on creators (called "makers"). This helps Etsy and its users by:
Rewarding talent
Enticing makers to create better products
Marketing makers and the products themselves
Makers showcased on Etsy's social media feel a sense of pride. This entices other makers to work hard and potentially be featured themselves. When Etsy markets their products, it helps Etsy and the makers at the same time.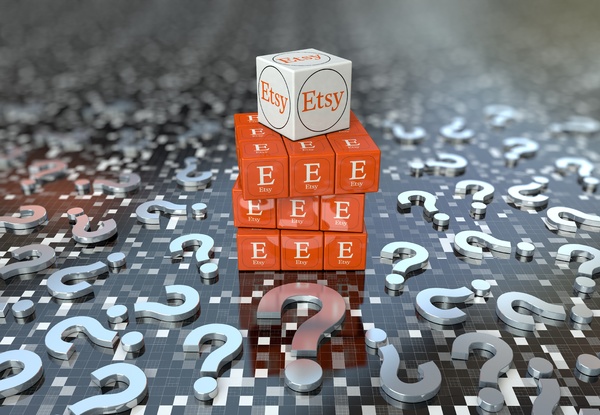 Marketing Like Etsy
Etsy is a well-positioned brand due to the strength of its niche. People will always want handcrafted goods, and bigger brands like Amazon lack the personal charm to sell them competitively.
If you operate an online market of any kind, making good relationships with your sellers should be a top priority. You don't have products without them. Consider marketing yourself by marketing your sellers.
At Media Shower, we help brands build customer engagement strategies to fit their needs, just like Etsy. Click here to test drive our award-winning content platform.