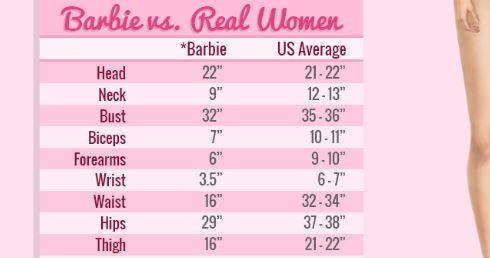 A brilliant content marketing campaign focuses on building leads and potentially sales-but that's not all content marketing can be used for. Anytime you want to build awareness for a cause or a brand, content is the way to go.
But, if you really want to make an impact, it can't just be any ol' content. It needs to stand out, offer something unique and intriguing, and make us salivate much like the whirling sounds of an incoming ice cream truck on a balmy summer afternoon.
For a content piece to become viral, it must have the "stuff" that amazing content marketing is made of–the stuff that our featured infographic below knows how to deliver.
The infographic example I am featuring here was created by Fractl for Rehabs.com, a company whose mission is to inform and raise awareness for addictions, and match sufferers with reliable, helpful treatment.
One condition Rehab focuses on is eating disorders. And to raise awareness, it created an infographic in hopes that more people would understand how devastating this disorder can be and also the media's role in shaping young girl's lives.
The infographic titled "Is A Barbie Body Possible?" compared the stature and measurements of the "average" woman to that of Barbie, the international doll icon. It accompanied a long-form post called "Dying to be Barbie" on Rehab.com that discussed the media's role in encouraging the prevalence of eating disorders in female children.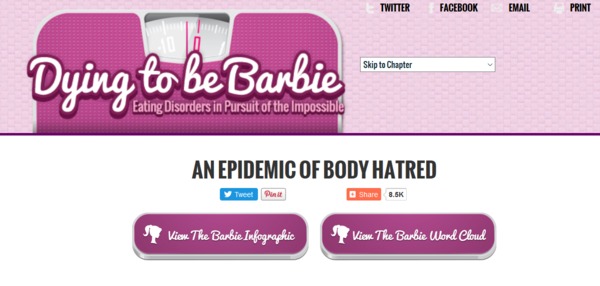 The infographic showed how bizarre a life-sized Barbie would really look and how the doll's proportions would be impossible were she a human (she could only fit half a liver). Measurements like a 3.5" wrist, 16" waist and 6" ankles, coupled with a child's size 3 foot, would mean life-sized Barbie would be walking on all fours to distribute her weight evenly.
The infographic was wildly successful and has been featured in more than 200 outlets including Huffington Post, Ad Week and Fast Company, and shared more than 55,000 times. Kudos to this company for bringing this level of social awareness for these devastating conditions.
The Anatomy of a High-performing Infographic
Infographics are a popular strategy to increase brand awareness and generate links and popularity. But, not all infographics are created equal. You can't just slap up some stats, add a few graphics and expect people to notice. Here are a couple of reasons why the "Is A Barbie Body Possible?" infographic became so popular.
Touches on an ongoing social issue – The image tugged on heartstrings and defined a mounting social issue, one many have been fighting for years and continue to do so.
Unique and creative – Rehab.com could have played it safe and created an infographic that simply mentioned the prevalence of eating disorders, how many children it affects and how the media plays a role. This would have been valuable but it would not have spread the way it did. By coming up with a creative angle and an interesting way to display the facts, the graphic captured attention immediately.
Tied to a popular icon – By comparing the average woman to that of the infamous doll icon, Barbie, the infographic caught the attention of more people and gave it viral potential. Rehab could have used any doll, image or comparison in its infographic, or none at all. But, by using Barbie, it was able to get more eyeballs on the infographic and make it shareable.
If you want to create an infographic that gets noticed, think outside of the box, get creative and tie in popular figures and icons. It may take you twice as long to create an infographic of this caliber, but it will be worth it in the end.
Infographics are just one small component of an overall high-performing content marketing campaign. If you want to learn how to use your content to generate awareness and leads, we are here to help–for free. Try us out for free and get an optimized blog post (you can keep it forever, we promise), traffic-driving content ideas, a promotion plan and exclusive access to our platform. No commitment required.