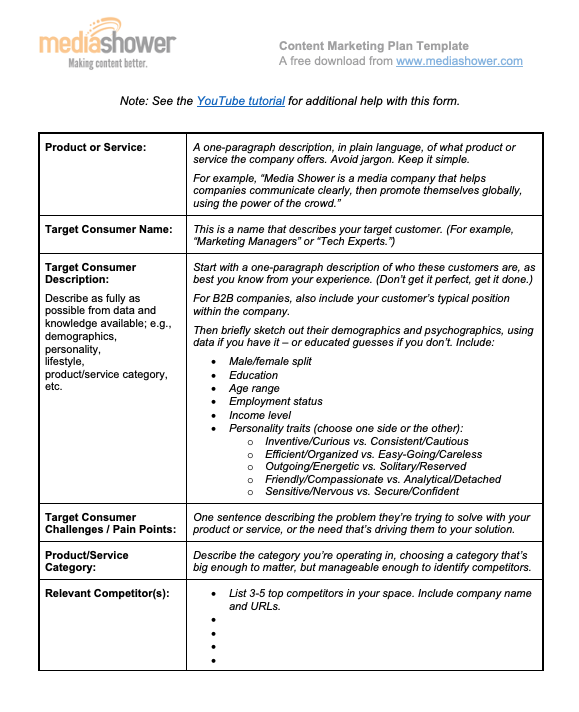 Download our easy-to-read, beautifully designed Content Marketing Plan and Template to understand how to make your content work as quickly and effectively as possible. You'll learn:
The content marketing methods we've applied successfully to hundreds of companies over the years
The three main components necessary for nailing your company's marketing needs from the get-go
What content products might suit you best (i.e., blogs, whitepapers, social media posts, etc.)
Enter your name and email address below to download the free content marketing template and hit your content needs on the head.