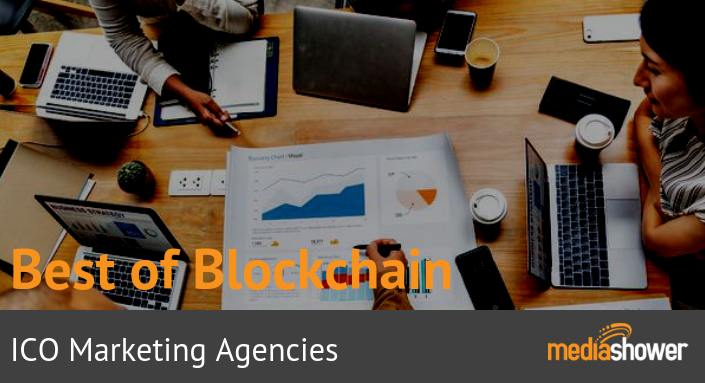 The ICO boom of 2017, which saw blockchain startups raise over $5 billion, also created a wave of ICO-focused marketing agencies that have been specifically launched to support startups with their token sale marketing efforts.
Here, we reveal the fifteen best ICO marketing agencies that your startup can hire to help you to market your initial coin offering.
Agency Name
Description
Year Established
Notable Clients
Key Services
Twitter Followers
Number of Employees
Score
Crowdcreate
Los Angeles-based ICO and blockchain marketing agency Crowdcreate is one of the leading service providers in the cryptocurrency space. Crowdcreate has helped over 50 projects raise roughly $100 million since its inception in 2014.
2014
Bancor, Bit Clave, EOS, Status, Ten X
Fundraising, Community Building & Management, User Acquisition, Influencer Marketing
2,733
8
4.5
ICO Box
ICO Box launched in 2017 and quickly emerged as one of the leading ICO marketing service providers in the market. The company services suite goes beyond pure marketing to include web development and legal and technical advice.
2017
Crypterium, Medichain, Paragon Coin, Project Shivum
Tech Support, Legal Advice, User Acquisition, Digital Marketing
4,829
150
4.5
ICO Promo
ICO Promo is a full-service ICO marketing agency that provides everything a startup needs to market its token sale. ICO Promo has helped blockchain projects to raise over $273 million.
2017
Blackmoon Crypto, Chronobank, TAAS, SONM
1Bounty Program, Business Model Audit, Press Relations, Whitepaper Creation, UX Design
2,755
5
4
Inbound Junction
Israel-based Inbound Junction is a content marketing agency that has directed its business toward blockchain startups and ICO projects. Its main focus lies in SEO, press relations, and reputation management.
2014
Decentraland, NEO, Qtum
Content Marketing, Press Relations, Reputation Management
1,615
21
4
Blockchain PR Buzz
Blockchain PR Buzz is an online marketing agency that focuses on content marketing, press release distribution, and social media management. Blockchain PR Buzz has helped over 70 ICOs to raise of $200 million.
2015
Alteum, Coin Health, Debitum Network
Content Marketing, Press Release Distribution, Social Media Management
1,460
17
3.5
Byzantium
Founded in 2018, blockchain marketing agency Byzantium has helped nine ICO projects raise over $150 million by offering a complete ICO marketing solution.
2017
Bankex, NAGA Coin, Crypviser
Marketing Strategy, Media Relations, Content Management, Social Media
n.a.
13
3.5
Crynet
Crynet is a marketing agency that focuses on creating sales funnels for ICOs including UI and UX design. Crynet has helped over 20 startups to launch token sales.
2016
Earth Token, Energi Token, SwissBorg
PPC Advertising, Influencer Marketing, Content Management, Bounty Campaigns
35
7
3.5
Forklog Consulting
Forklog Consulting is an ICO marketing agency that focuses on providing content marketing, pay-per-click ads, community management, and strategy for ICO marketing campaigns.
2015
aeternity, DECENT, Ripio Credit Network
PPC Advertising, SEO, Community Management
n.a.
7
3.5
Key Difference Media
Portland-based Key Difference Media is a digital marketing agency that has moved to support blockchain startups by providing a 360-degree approach to ICO marketing. To date, the company has helped ICOs raise over $270 million.
2008
Etherecash, Healthureum, QuickX
ICO Advisory, Media Relations, Content Marketing, Customer Conversions
327
155
3.5
WeRaise Marketing
WeRaise is a global marketing agency focused on blockchain startups and ICO projects. The agency's experienced team provides a range of services including PPC ads, social media management, and ICO listings, among others.
2018
Vaultbank, FamilyPoints, SuchApp
PPC Advertising, Social Media, Media Relations
n.a.
13
3.5
Belkin Marketing
Founded in 2007, Belkin Marketing focuses on ICO whitepaper creation, media relations, social media management, and community building.
2007
Auditchain, Humaniq
Website Development, Whitepaper Creation, Press Relations, Community Engagement
n.a.
5
3
ICODA
ICODA offers a comprehensive ICO marketing solution with services ranging from smart contract creation to exchange listings.
2017
Karat Gold, Fidelium, ClearCoin, YouToken
Smart Contract Creation, Whitepaper Creation, Community Management & Engagement, Content Management, Exchange Listings
n.a.
20
3
ICO Agency
Launched in 2017, ICO Agency is a full-service ICO marketing service provider that supports blockchain startups through the entire token sales process.
2017
CoinPayments, RightMesh
Branding, SEO, Community Management, Lead Generation, Web Development
99
3
3
Priority Token
London-incorporated blockchain marketing agency Priority Token provides full-service ICO marketing. Priority Token has managed to help 50+ projects to raise over $200 million.
2017
BitRewards, Sharpay, SKYFchain
Whitepaper Creation, Digital Marketing
77
14
3
ICO Launch Malta
This agency focuses on delivering direct investment to your ICO via a combination of PR, influencer marketing, email marketing, SEO, PPC, telegram and social media. They leverage their data pool acquired over 30 ICOs to deliver results.
2017
Unknown
Press Releases,
Social Media,
Bitcointalk.org announcements & sentiment management,
Reddit announcements & Reputation Management,
Display Campaigns,
Paid Promotion,
Reputation Management,
Community Management
95
2
2.0
Related Articles: 
To gain more insight into ICO marketing, download our ICO marketing spreadsheet or contact us today.