It's often easy to find cool or compelling cases of content marketing within the movie industry, or the world of say, competitive eating. But what about the sectors that, well, aren't quite as fun? Yes, it can still be done.
It's time for another look at good content in boring industries!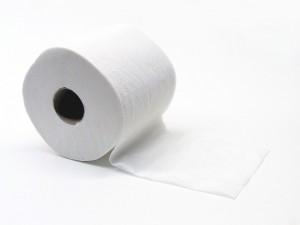 1. Toilet Paper
Toilet paper is cheap, essential and nondescript. Maybe even a little embarrassing. (Would you want to bump into a new love interest while shopping for toilet paper?)
On top of all that, shoppers have more brands to choose from than they know what to do with. No one is happy when it's missing, but we don't put a whole lot of thought into those rolling white sheets either (cats and toddlers not withstanding).
One company's toilet paper stands out though, using humor to keep their brand on your mind and on your bottom.
Charmin.
A leading American toilet paper provider, Charmin, may have gotten to the top through more than just soft sheets and dumb luck.
This company has kept its brand in the forefront by offering up a decidedly amusing Twitter account, @Charmin, which bills itself as a "relief project," and uses hashtags like "TweetFromTheSeat," "OverShareBear," "ThatAkwardMoment" and "CharminRelief."
One post reads "Make your beach buns happy this summer. We've got your back." Another says "No need to pee in the sea!" While the best one to date asks "If it went in green, does it come out green?"
Yes, Charmin fully embraces the fact that everyone poops (and pees)! They're not afraid to talk about it, injecting humor, shock value and other conversation starters.
You're invited to join the convo of course, and many people do!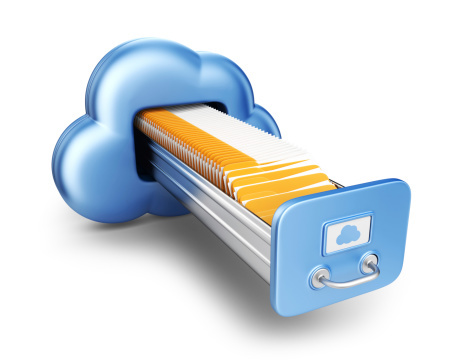 We all need a filing cabinet, wherever it may live. Making that sound interesting, though, is a definite feat!
2. Cloud File Storage
Cloud file storage! Yee-haa!
Backing up computer files might be a smart move, but most of us don't want to spend too much brain power thinking about it. Uploading and syncing are just necessary evils, after all, not exactly conversation starters.
Cloud technology is also lost on many people, who prefer to stick with tried and true (but antiquated) methods like hard-drive backup.
This means that a cloud file storage company not only needs to make its product sound cool, but also must educate potential customers with how-tos, usage reminders, product tours and other information that convert skeptical computer users into cloud storage consumers.
Enter Dropbox. This company knows that they have just a second or two to make a first impression – the one that gets someone to open their email.
Dropbox rises to this challenge with short, sweet messages ("a magic folder to keep your stuff safe,") cute and informative illustrations (think children's drawings), engaging personality and tone, especially in their email marketing ("lately your drop box has been feeling kind of lonely." Complete with emoticon.)
The blog is also conversational and, more importantly, provides useful and informative posts.
The result? Starting with just 100,000 users, Drop Box reached 4 million in only two years.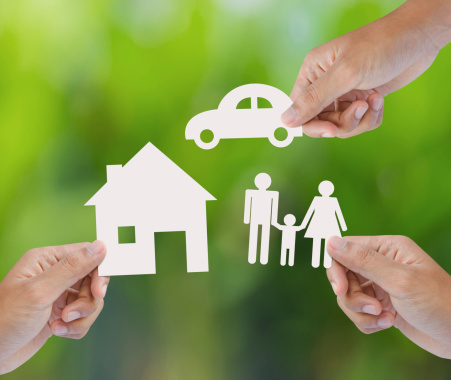 Yippee! Insurance is so very cool and exciting!
3. Insurance
Is there any word that can produce a yawn as quickly as "insurance?" Talk about bo-ring!
According to the State of Search and hubspot, though, "insurance" is the most expensive keyword in Google AdWords, which means that there is a whole lot of competition in the field, and insurance companies need to do all they can to corner the market.
The demand for insurance is there, but when a topic is this dull, it's hard to find a way to stand out in the crowd. There are two companies that really do, though, as evidenced by the fact that you can probably name them before we do. They are none other than Geico and Allstate. (Did you guess right?)
Geico's most obvious example is the long-running Geico Gekko mascot. They have introduced others as well, such as the caveman and the pig, but the gekko is a powerful example of successful content marketing.
Allstate introduced the character Mayhem, and has used a lot of relatable humor in its commercials to reel us in.
In more recent times, the friendly Geico Gecko has been exposed back stage, filming his commercials. We've been privy to his hilarious acting methodology and bloopers.
Meanwhile, over at Allstate, we've seen Mayhem dashing into the road site unseen, streaking across a football field and otherwise getting into mischief and causing (of course) mayhem.
Feeling Inspired?
Getting excited about all the possibilities? For more inspiration, see the first 3 examples of good content in boring industries and contact Media Shower today to help bring your content to life.