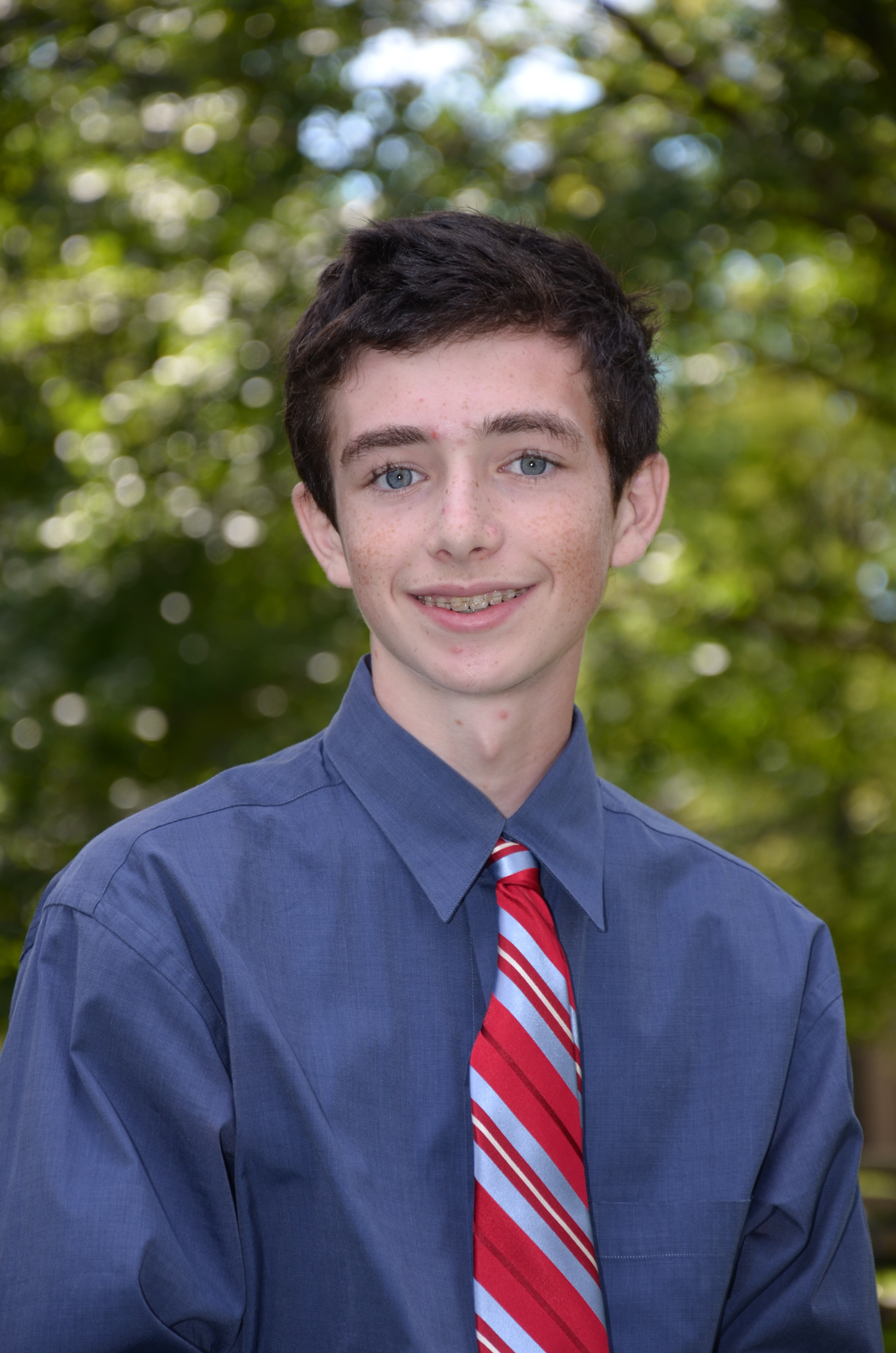 Like most serial entrepreneurs, Marc Guberti has big plans for his future.
He's in the process of creating a training course with his brother to empower teenage entrepreneurs. He's building a membership site of training courses called Total Social Media Domination, which he plans to launch this summer. He wants to make $10,000 in December alone so he can reach his target of $100,000 in annual income. He also plans to self-publish a book a month (or, worst-case scenario, every six weeks), and he's most excited about his upcoming release Lead the Stampede, which he hopes propels him to the New York Times bestsellers list.
"I plan to arrive on that list before I graduate high school," he says.
That's right: Marc, aka the teenage entrepreneur, is still in high school. But he hasn't let all the trappings of being 16 – driver's licenses, prom or cute girls – distract him from pursuing his impressive list of goals.
Marc has made a name for himself online writing about social media, business and blogging. He recently checked in with us to share his story and offer tips on how to use Twitter more effectively. 
Tell us about your blog. When and why did you start your site?
My blog is all about social media, business and blogging (I also get in some posts about products and marketing). I publish two blog posts every day at 9 a.m. and 9 p.m. Eastern. Although I created a few blogs before this one (my first blog was about the Boston Red Sox), I wanted to create my own blog so I could give myself a home on the web with my own domain name.
For my past blogs, I wanted to use social media to get more traffic. As a result, I read many articles about social media and blogging. I learned a lot from reading these articles, and after reading these articles, I became very interested in social media and blogging. Toward the end of 2012, I decided to shift from my older blogs to a new blog dedicated to social media and blogging. Over time, I wrote about more topics on my blog, but most of those topics are geared toward social media and blogging.
Who should be reading it?
The people who should be reading my blog are the people who want to grow their businesses and get more sales with social media and blogging, learn more about establishing their presences on social media and their blogs, and people who want motivation.
So you're 16. How did you become so curious about business at such a young age? What drives you to devote your free time to coaching people on being successful on social media?
I started the blog when I was 14 years old. My curiosity for business came slowly. It all started when I wrote my first blog about the Boston Red Sox. At the time, I only focused on having fun with writing blog posts. I did not focus on being consistent or anything along those lines.
Then, I created another blog about Yugioh cards and updated it every day. Suddenly, the blog started to get more than 300 visitors every day. It was at this moment when I realized blogging could become very profitable, and instead of working at a survival job, I could do what I love for the rest of my life. As Yugioh cards got old, I decided to create my eponymous blog about social media and blogging. In essence, I was starting all over again, but I decided to stick with the blog I created. Now my blog gets over 100,000 visitors every year.
There are a lot of reasons that drove me to devote my free time to coaching people on being successful on social media. These are the main four:
1. I saw success stories of people making over $100,000 every year with their knowledge. Seeing other people becoming successful by doing things that I could do made me spend more time learning about my niche and building my presence.
2. I enjoyed the topic that I wrote about. Instead of viewing my blog as an extra homework assignment, I saw it as an ability to have fun by writing about what I love. Basically, I'm not working. I'm having fun.
3. I want to empower others with my knowledge. I remember when I was new to social media and blogging. I did not know anything about growing a following or getting more traffic. I publish two blog posts every day instead of one blog post every day so I am able to share more knowledge with my readers. In addition, I plan to self-publish one book every month.
4. I have good parents, and they supported me all the way. They would point out my really good blog posts and really bad ones. When I just started my eponymous blog, there were some really bad blog posts.
How do you think your youth gives you an advantage when it comes to dominating Twitter and other entrepreneurial ventures?
I believe that my youth gives me a distinct advantage when it comes to dominating Twitter and other entrepreneurial ventures. One of my favorite books is Seth Godin's Purple Cow, where he says that the remarkable ideas (the ones that stand out) are the ones that spread. Since the number of teenagers who are social media and blogging experts is low, that allows me to stand out. Since most teenagers are not doing what I do, I immediately grab someone's attention when they learn that I am 16 years old.
So who are some of your favorite people or brands to follow on Twitter? What do you think they're doing right?
These are some of my favorites:
1. Sean Gardner (@2morrowknight): Sean has a good combination of social media advice and motivational tweets.
2. Jeff Bullas (@jeffbullas): Jeff has tons of info-packed blog posts about social media, blogging, content marketing, and other things as well.
3. Tweet Smarter (@tweetsmarter): Dave and Sarah manage this account and send out numerous tweets every day. When I was new to Twitter, Tweet Smarter showed me the way.
What are your favorite tools to use on Twitter that can help promote a business?
My favorite tool to use on Twitter is HootSuite. HootSuite allows me to schedule tweets throughout the day. That way, when I am in school, I can still send out tweets. I recently decided to pay $9.99 every month for HootSuite Pro, and making that decision has saved me a lot of time. I am now able to schedule 36 tweets in six clicks.
What are your pet peeves about other users on Twitter?
My main pet peeve about others who use Twitter is when people ask for shout-outs. Asking for and getting a shout-out is by far the most overrated way to get more followers on Twitter. My philosophy regarding this pet peeve is that instead of asking for a shout-out, build your presence so people will want to ask you for shout-outs.
Why is it important to identify your audience when seeking followers on Twitter, and how do you find it?
Identifying your target audience when seeking followers on Twitter is essential for your success. The reason I get a lot of engagement for my tweets is because my followers are interested in social media, blogging and business. If all of my followers were interested in fashion, they would not be interested in the tweets I send out. Not every real follower is interested in your tweets, but all targeted followers will be interested in your tweets. You want to build a strong presence of people who care about what you do, not a large group of people who do not care about what you post.
Tweepi is a super-awesome tool that allows you to build a targeted following. I attribute a good portion of my social media success to the people who created this tool. I use Tweepi to see the list of all of the people who are following targeted people. Basically, I follow other people's followers.
Sean Gardner implements a powerful plan to gain hundreds of followers every day. Instead of implementing the same plan, I follow all of Sean Gardner's most recent followers. Since he gains an average of 750 followers every day, I am able to follow active users who are very likely to follow back.
All you need to do is find someone in your niche with a big following (preferably with over 100,000 followers) who is gaining a lot of followers every day (at least 150 followers every day) and has a follower-to-following ratio close to 1:1 (if you find someone with 100,000 followers who is following 95,000 people, then you found the ideal person). Before entering the person's name in Tweepi, go on TwitterAudit to make sure most of this person's followers are real.
When you follow that person's followers, be sure to follow the people who are very likely to follow you back (check this with the follow ratio that Tweepi provides). Anyone with a follow ratio (followers to following) that is under 120 percent will be likely to follow you back.
Why is interacting with/responding to followers on Twitter so important?
Interacting with your followers on Twitter is important because you get to build stronger connections. Since the web has connected us in a way like never before, there are thousands of social media experts that can easily be accessed. When people ask you questions on Twitter or engage with one of your tweets, you need to respond to that tweet. Since competition is thick, you want to build strong connections so more people will remember who you are. Strong connections can lead to sales and business opportunities. Some of the people whom I have conversations with end up buying my books.
Another reason why you need to interact with your followers is to establish yourself as an expert in your niche. As you answer more questions about your niche, more people will come to you with questions. The top experts in your niche are gaining over 100 followers every day. Answering questions and growing your presence will allow you to become one of those top experts who gets asked a lot of questions. The best part is that you only have to answer a question in 140 characters or less. If the same person asks you multiple questions, then that person is a strong connection.
Can you break down the anatomy of the perfect tweet for us?
The perfect tweet is not necessarily the one that gets retweeted thousands of times, but it does get retweeted more often than your average tweet.
1. People need to be interested in the topic that you tweet about – build a targeted following and send out tweets that they would want to read.
2. The tweet must be easy to understand – stuffing a tweet with hashtags or having a typo makes the tweet hard to read.
3. One of the people who retweets your tweet is very popular – although this does not play a role into your tweet's content, it does play a role in how far your tweet spreads. The perfect tweet cannot be the greatest hidden secret.
Follow Marc on Pinterest, Facebook, Google+, LinkedIn and, of course, Twitter.