You generally need about 10,000 hours of practice to become an expert in something, but our interviews with experts take a breezy 10 minutes! Today we're talking with travel blog guru Heather Cowper.
Heather's site, Heatheronhertravels.com, focuses on inspirational travel destinations as she brings her readers stories, photos, videos, and podcasts from Europe and around the world. Read on to acquire great knowledge about blogging, content, and eating insects for breakfast!
1. What are some tips for distinguishing a travel blog from the thousands of other similar ones?
That's a tough one if you are starting out, because many of the leading travel blogs have been building up traffic over a number of years, and have built success through being professional and focused in their approach and consistently turning out great content. The first hurdle is to not get discouraged and give up in the first year of blogging.
If I was starting out now and didn't have the benefit of longevity, I would think hard about what kind of traveller or audience I wanted to target. Then I would try to focus my travel style, content, and social media activities around what would most appeal to that target audience and try not to get distracted from that. I would also try to bring out my personality in my writing through photos and through fronting video or presenting podcasts, so that readers really get a strong sense of who I am and whether they want to follow my blog. I think refining your niche and promoting your personality are the keys to standing out these days.
2. What types of content tend to draw the most traffic to your site?
Sometimes I write an article that seems to have some random appeal that brings in the traffic, like this post about toilet paper in Greece. More often the articles that bring most traffic seem to be those that are packed with useful information, such as this article on 20 free things to do in Bristol. I also try to add videos to many of my articles to give a multi-media dimension for readers, as well as showing up well in search.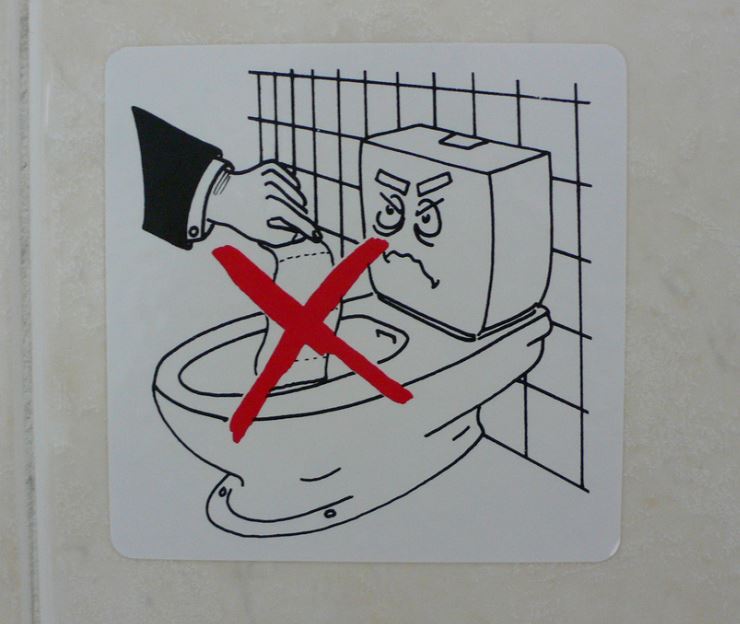 3. How important are images to a travel blog?
I think it's essential to have great images. No one would pick up a travel magazine from the newsstand unless there were plenty of colorful images to tempt you, and it's the same for a blog. However, you don't have to be an experienced photographer with lots of expensive equipment to achieve this. It's more about taking a variety of photos that are well framed and help to tell your story. In these days of digital photography, you can experiment with different settings and take loads of shots, then just use the best ones. A bit of post-editing with free software like Picmonkey or ipiccy can also work wonders. For those looking for more tips I have a free report on using images effectively on your blog.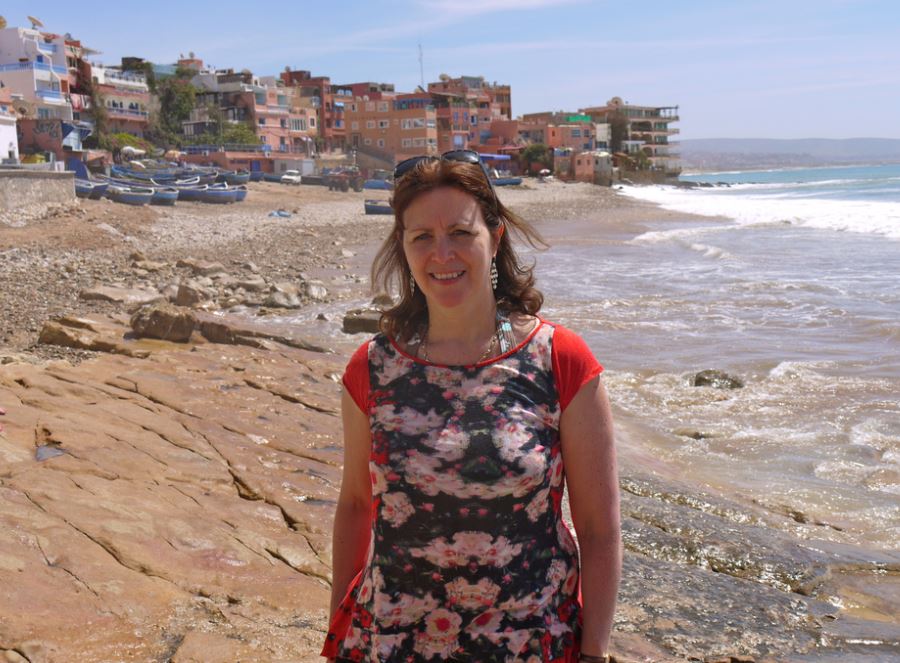 4. Are there any simple ways to build traffic that site owners often overlook?
My blog is very colorful and photo rich, and I've found that images have been helpful in building my traffic. I take the time to tag and caption all my images both on my blog and other places they appear, so they can draw traffic through image search. This is less effective than it once was, due to recent changes in Google image search, but nevertheless there are many ways that attractive, relevant, and well captioned images can bring traffic. For instance I make my best photos available on my Flickr site, ensuring they are tagged and have a link back to my site in the description, and I make them available for non-commercial use on condition that the user links back to my site. I'm also using images heavily on all my social media channels especially on Instagram and Pinterest.
5. Can a newcomer to blogging create a professional looking site? Or do they need to consider outside help?
The beauty of WordPress is that there are many free themes that will give your blog a professional look. Having said that, I'd advise someone starting out to choose their theme carefully, choosing one that has decent support from the developer, which sometimes means paying for a premium theme. When I started, my blog was based on a paid theme, but I did everything else myself. It was only recently that I decided that my blog needed a bit of a facelift to make it look more polished, and then I worked with a web designer. When you first start I think it's best to make your blog look as good as you can without spending a fortune. Later, when your site is a bit more established you may find it's worth spending money on a web designer.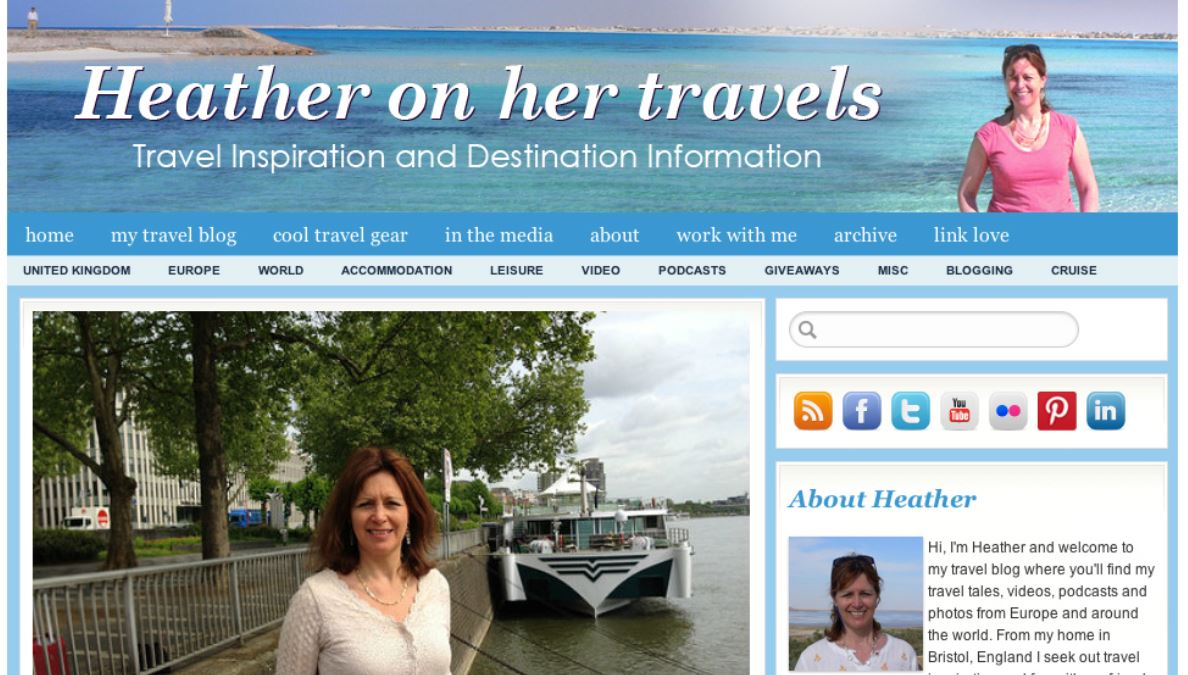 6. Can you offer any tips on how to attract advertisers to a site?
First you have to create a website that contains well written, attractively presented, and valuable content that will draw readers both through search and through regular readers who will become your loyal audience base. Over time you need to find your voice and refine your niche so that you can offer advertisers access to a more targeted audience. Once you have put these things in place and have a certain amount of traffic, you will become attractive to advertisers, so it's about building a solid foundation. In terms of more proactive things you can do, as Google is making so many changes to discourage paid links, I would be focussing my efforts on building long term relationships with companies and brands who match your audience and try to offer them a package of benefits, of which advertising might be one.
7. Traveling abroad usually involves a good bit of money. Is it possible to run a good travel blog if you're only making one or two big trips a year?
Certainly! As I work full time, I can't travel as much as I'd like and I have no problem in filling my blog with content–in fact I wrote this post about How to keep your blog alive between trips. Some approaches you can use are: Curating other peoples' content about destinations or themes that interest you; Hosting guest articles from other bloggers; Running contests or giveaways of travel products; Re-purposing older content or photographs with a different angle; Writing about places that you would like to visit. Also if you do fewer trips a year then it gives you a chance to write in more detail about the things you enjoy, whereas if you are constantly on the road you may write about places in less depth as you have less time to focus on the small things.
8. What's one of your most memorable travel experiences? Ever wrestle an alligator in Amazon or anything like that?
Well as you mention the Amazon… My most memorable trip was the journey I made a few years ago by dug-out canoe with a couple of girlfriends through the Amazon basin in Ecuador. We stayed in a rainforest community and I have great memories of hearing the local Shaman's stories, eating fried ants for breakfast, and having a (non-permanent) snake tattoo with Wika dye.The local people greatly fear the anaconda snake that lives on the river-bank and although we never saw one, we were warned not to go out of sight when we had a bath in the river.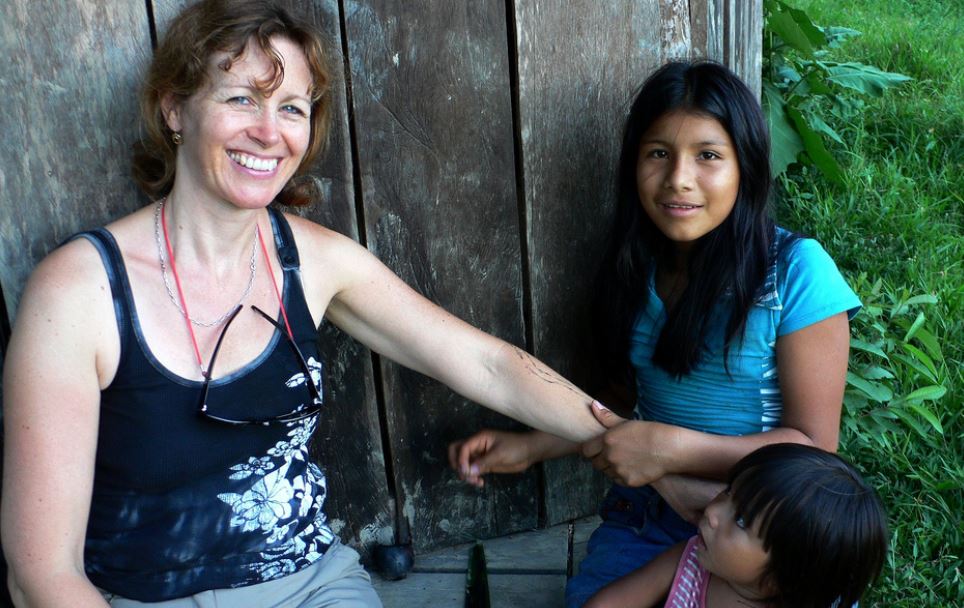 9. How do you use social media in relation to your blog?
I keep an eye on what my blogging friends are up to and respond on topics where I have a shared interest, to start a conversation, or get tips about a place I'm planning to visit. Of course I also use Social Media to promote my articles and other content such as videos, to ensure the maximum number of people hear about it. On recent trips I've also enjoyed using Instagram to post a live stream of photos, which is also posted to Facebook and Twitter, so readers can follow the journey in real time, rather than waiting for me to write about it later. I'm also experimenting with posting video clips in real time, using apps such as iMovie, Vine, Viddy and Lumify. I didn't really get into Social Media until I got my smartphone which made it so much easier to post in real-time.
10. If you could only offer one piece of advice for someone traveling internationally, what would it be?
Find the right balance between planning ahead for key things such as flights and some of your accommodation, while being flexible and open to new experiences when you arrive. Life's so much more fun when you don't have too fixed an itinerary and can explore interesting opportunities as they arise.
When not seeing the world and avoiding killer snakes, Heather maintains a robust presence on social media. Connect with her on Twitter @heathercowper and on her Heatheronhertravels Facebook page. Thanks for the expert info, Heather!