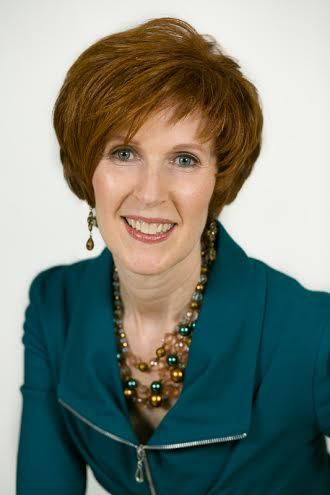 Finding success in your personal and professional lives starts with confidence, and if you're feeling a little shallow in the confidence department, it might be time to makeover your wardrobe.
Whether you've changed jobs, gained weight, had a baby or are empty-nesting and in search of some more "me" time, finding a statement-making personal style will have a positive impact on your life, says image consultant and fashion stylist Ginger Burr.
"So many women are settling for 'good enough' in their wardrobes not because they want to, but because they don't know how to do it any differently," the owner of Total Image Consultants says. "I can help them change all that so they understand how to make choices that speak to their heart and meet the needs of their lifestyle and personal preferences."
Ginger recently checked in with us to offer her insight on the importance of dressing well and how to get started defining your personal style.
Can you tell us a little about yourself and Total Image Consultants?
If anyone had told me when I was in my teens or twenties that I would be an image consultant I would have laughed. Although I had an interest in fashion and makeup, I grew up at a time when there were no makeover TV shows like "What Not to Wear" and the internet didn't exist so I had no idea how to learn more or practice my skills (as modest as they were at the time).
Everything changed when I turned 30 and took a three-day workshop on "Fashion, Color & Image." Within the first hour I KNEW I was in the right place. I loved everything I learned about color, hair, makeup and fashion and discovered I had an affinity for styling. That was the beginning of Total Image Consultants and I have never looked back.
For the past 27 years I have been an image consultant – I started before business casual even existed! I work primarily with women over 40 – a subset of society that is seriously neglected by fashion designers. I help them navigate the trends of the season to see what works and ignore what doesn't.
Mostly, my focus is to help women identify who they are at a very deep level and then use that information to choose a wardrobe that makes them feel authentic and excited to get dressed.
What services do you offer?
I am passionate about empowering women to feel good about how they look. Because of that I provide a variety of services so I can help as many women as possible. This includes private programs for women who want to work privately one-on-one with me. While some of my private clients live local to the Boston area, many women fly in from all over the world to work individually with me on every imaginable aspect of their personal style.
For women who prefer to learn in a group setting, the "Your Style, Your Way" full-day transformational workshop is great. There are only seven women in the workshop so they get tons of my personal attention.
And, for women who can't travel to me I have a coaching program called "Who Taught You How to Dress?" This program has a 180 page workbook/CDs and it gives those in the program access to an exclusive online discussion group where they can ask questions, read all the information that is there from previous discussions, even take a picture of themselves in an outfit and get feedback and support in making it work or getting rid of it (and understanding why it does or doesn't work). And, for someone who just wants to know what colors look good on them, I offer a personalized color analysis consultation as well. There's something for everyone!
How do you think dressing well impacts a person's success?
Dressing well impacts your success in many different ways. Most importantly, when you feel great about how you look, you have more self-confidence and are willing to step out into the world more visibly. I have had many women come to me because they are tired of passing up opportunities or not going to events, parties or job interviews because they don't feel good about how they look. When you are happy with your personal presence you project self-confidence and are more inclined to be more visible.
Dressing authentically is also critical. In fact it's at the backbone of what I work on with my clients. Don't dress like everyone else to try to fit in. That always backfires. When you dress to express who you are on the inside you naturally draw the people to you who are truly interested in getting to know you for you!
Lastly, when you feel great about how you look and are presenting a personal style that is uniquely your own (within the parameters of specific situations, of course), you are memorable. This is particularly valuable when you are in the market for a new job or promotion. You will stand out in a good way and have the competitive edge.
What are some staples every woman should have in their wardrobe?
Three items that every woman needs in her wardrobe are:
A well-fitting bra. Undergarments can dramatically affect (for better or worse) how your clothing fits, so a bra that fits properly supports you in more ways than one!
A great trench coat in a beautiful color is also a valuable item in your wardrobe. Forget about the traditional beige, double-breasted trench coat unless that's the perfect beige for you. Black can be a good choice (especially if you have dark hair), but otherwise, find one in navy, eggplant, dark green, blush pink or even red. And, single breasted is generally more flattering than double-breasted.
The third item every woman needs is a great handbag. Since your handbag is something you use every day, why not have it be gorgeous and versatile. Black, dark brown or a metallic handbag can be worn with nearly everything. As with all garments and accessories in your wardrobe, be sure you love it and think it is beautiful because you will be taking it everywhere you go.
What are some simple ways every woman can start the day looking their best?
First of all, take good care of your skin. When you look in the mirror you want to feel great and your face is the first thing you see. Be sure to wear a sunscreen every day (even in the winter) to protect your skin from the damaging UVA rays of the sun.
Secondly, make sure that you only have colors in your closet that look spectacular on you. Never settle for just OK or good enough. That way when you get dressed you only have great choices and if the colors all look good on you they will mix and match more easily. No one has time to fuss in the morning. You want to get dressed and go, so color is one of the best places to start.
What do you teach your clients about how to develop their personal style?
There are three tools I share with each of my private and workshop clients. If you are someone who is easily overwhelmed when you shop, having these tools helps to make it easier to navigate a store successfully, find things you really want to buy and know with confidence that they look great or feel fine leaving them on the rack.
The first is knowing what colors look great on you – not just good, but great. Secondly, know what lengths of clothing are best to balance your body. I use the "Fashion Fit Formula" with each of my clients and they love it. It takes all the guesswork out of what length skirts, jackets, sleeves and coats look great.
Lastly, the most important tool is to know who you are at your essence – that part of you that makes you special and beautiful. Each of my clients receives four inner beauty words that describe her at a deep level – no two clients are exactly alike and so no one has exactly the same inner beauty words (and even if they did they would express them differently). When you know your four inner beauty words, it is easier to let something stay on the rack when you know it looks or feels more like your mother or best friend than you.
What's one of your favorite stories of a client transforming their lives starting with their wardrobe?
There are so many … it might be best to have this expressed by the women themselves. Here's one:
"I am just beside myself about my new wardrobe, and cannot thank you enough. It started to hit me when I took my clothes in for tailoring. I looked in the mirrors there, and saw the response on my tailor's face, and knew everything we had chosen was a hit. This morning I had another dose of happy when I put on my teal sweater, belted cream tank, and saw the blue in my eyes just pop! My coworker and students commented as well. I really felt competent and capable of anything that was thrown my way today (and, believe me, it was). I am also up for a promotion at work (the position is mine if the price is right 🙂 ! I really think my improved image had A LOT to do with being recognized – so many, many thanks!!" — Diane McKay
What have you done to build a name for yourself as a style consultant?
I am very clear about what I do, how I do it and what it takes to create a fabulous personal style. I am passionately committed to helping my clients look great and feel great about how they look. My system (the three tools listed above) works for every woman and I help each individual understand how to use these tools to make sense of the fashion world – which is fickle (especially when it comes to women over 40) and constantly changing! While I understand the trends I never recommend that women wear something just because it is in style. It has to look amazing on her, too. Staying true to this way of working has helped me make a name for myself as a style consultant with a proven process and is part of the reason my business is still thriving after 27 years!
How have you used social media to build awareness for your business?
I am regularly on Facebook, LinkedIn, Twitter and Pinterest. For a while (until Facebook kept changing its algorithms), I even did a bi-weekly Fashion Friday Q&A session on Facebook. It was great fun and I would answer questions right then and there during the session. I find social media is a fun way to engage people and for them to get to know me both through my business and personally.
How has your blog helped you grow your business?
I am consistent about writing articles and sharing information with my readers. To many women, the fashion world is overwhelming and frustrating. Through the articles on my blog I show women how to make choices that feel good and provide resources and ideas that they won't get just wandering around a store or reading blogs by women in their 20s. As it turns out, last year I had so much information and articles built up over the years that I turned them into a book, "That's So You! Create a Look You Love with Beauty, Style and Grace."