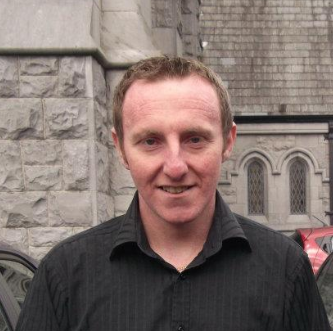 Being the friendly Irishman that he is, Paul Crowe will probably admit that Irish food could use some spicing up. But at the same time, being the veteran blogger, blog designer, and all around honest dude that he is, he'll also freely admit your blog could use some spicing up too. Paul owns one of the most popular sites for blog tips around, Spice Up Your Blog, which dispenses tips, tutorials, and help for bloggers of all levels. He also recently started work on 9Blogger,a site dedicated to free blogger templates. Let's probe Paul's mind, shall we?
1. While many people would list reading or even writing blogs as a hobby, you enjoy creating them. What is it about the process that you love?
I think it's natural for us to like creating; from infancy, playing with building blocks, we are always creating. I guess I was just intrigued by web design and was patient enough or crazy enough to take the time to learn how to create blogs. Also, I love seeing the finished product and the reaction of people is great.
2. Is it right that everything you know was self-taught? Everything? Like, the alphabet, Pac-Man ghost patterns, and even the ability to comprehend Bob Dylan?
Well it's a little known fact that the character of Sheldon in The Big Bang Theory was based on this young Irish prodigy. I had Dylan figured out after my first year of college when I was 12 years old and re-wrote the Pac-Man ghost patters to make it a real challenge 🙂
3. What are some of the frequent questions you get about maintaining a quality blog?
There are always the same two questions at the start: "How do I get my blog to appear in Google search?" and "How do I make money from my blog?". Most people want to walk before they can crawl, but you have to build from scratch and be very patient.
4. Do you just provide technical support, or do you offer advice on content as well?
I'm not really a writer, so I would not offer advice on that side of things. However there are steps you can take in how you write so as to make it aesthetically pleasing and rank higher in searches. I'd say I give advice on the formatting of posts rather than the wording.
5. What mistakes do you often see people making with their sites?
People tend not to think of the user experience. While we want the design of our sites to —  in some ways — be a reflection of our own characteristics, you have to remember the user is number one. Make sure navigation is easy and the focus is on the content.
6. Does living in Ireland affect your client base? Or do your services know no bounds.
Yes, most of my work is outside Ireland, the UK and Europe. I would say the majority is for US clients.
7. What's one simple yet effective tip for making a blog look better? Keep in mind, we'll be stealing this tip for our site.
OK, one simple tip is hard to pin down. I would say make sure the content is above the fold. So many blogs I see have huge header images or ads below the header so visitors have to scroll to see the content. Putting as much content and information as close to the top of the page as possible is key.
8. How do you determine how much to charge a client for your services?
Most of the time it comes down to how much time the job would take. I look to get as many details of the requirements from a client as possible, and then from there I can gauge how much time it will take. With that I can form a quote and be as reasonable as possible.
9. What takes longer: learning a new design technique or creating a tutorial for one?
Definitely writing the tutorial. As I said above I'm not a professional writer and I always try to write a tutorial in a way anyone could understand. This includes absolute newbies and people for whom English is not a first language.
10. Have you ever sampled a Shamrock Shake from McDonald's? If so, how authentically Irish do you find their blend of milk, corn syrup, and green dye?
How could a faceless large corporation like McDonald's not be totally spot on in representing what it is to be Irish in the form of a dairy-based non-alcoholic beverage?
When not enjoying the Emerald Isle's natural beauty, Paul Crowe is slaving over SpiceUpYourBlog.com, making it a great place to go for improving your site. Thanks for the time, Paul!