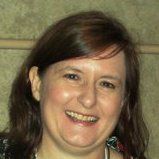 It's been said that the key to becoming an expert in anything is to practice that specific task for 10,000 hours. But we know your schedule is tight, so we talk to the experts, glean many morsels of their expertise, and then condense that knowledge into one yummy 10-minute nugget.
This week our interview is with Terri Zwierzynski, the CEO and CFO (Chief Freedom Officer–more about that later) of Solo-E.com, a site dedicated to supporting the self-employed since 2003. After 15 years in the corporate world,  Terri rolled the dice and forged her own path as a business  strategist and marketing consultant. She took a break from helping entrepreneurs succeed to talk with us about marketing yourself,  growing profits, and a missed opportunity on red cups. Read on!
Did the recession lead to an influx of people considering self-employment?
Definitely, unfortunately many of them came into self-employment with unreasonable goals — "I need to pay the rent next week, how do I get my website up?" — someone actually asked me something like that. Those who fared the best in building a profitable business were those that had savings to get them through the startup phase, had the discipline to stay focused and not chase fads, and were open to learning. And of course found the right type of learning, not the "blueprint to fast cash." Hopefully at Solo-E

What's a vital piece of advice for someone looking to start their own business?
Can I pick two?
1. Figure out how to market yourself in a way that feels easy and natural to you. Don't worry about the latest fad. If you really hate the idea of being in front of a camera, create videos with slides and a voiceover. You have to be authentic. And you have to believe that your product or service can solve people's problems. Once you make that mind shift, how could you NOT tell people about it!
2. Don't try to do everything yourself. Hire a bookkeeper, a writer, a web designer – anything that you don't excel at. It's not that you can't afford it…it's that you can't afford NOT to do it. Your time is best spent creating your business, your products and services, and marketing them. Don't waste your precious time doing a task that someone else could do in a quarter of the time.
Can you tell me a little bit about what Solo-E does?
Solo-E teaches solo entrepreneurs how to make money doing what they love, working when and with whom they want, without sacrificing their time with their family or other pursuits. We train solo entrepreneurs through every stage, from transitioning and employment to business owner, to moving into 6- and 7-figure businesses (or working the 4-hour work week!) We offer written, audio and video learning opportunities, live virtual classes or self-study programs, and even live, in-person events.
We teach solo business owners how to set up a business that doesn't run you, and scores of techniques to market yourself online and offline in ways that are natural and play to your strengths and attract customers (rather than chasing them). Solo entrepreneurs can learn through Solo-E how to overcome the fear of selling; build a virtual team and delegate to them effectively; and create multiple streams of income so you don't ONLY make money when you are working directly with clients. Our training also covers the personal growth that solo business owners have to do in order to make their businesses grow, including topics like self-care, building confidence, and overcoming old money mindsets that get in the way of growth.
What we don't do is promise instant results in 2 hours a day! Growing a profitable business takes time and effort, and of course a lot of learning. But it CAN be done, whether it takes you 6 months of working a job before you can "go solo", 18 months of 60-hour weeks to quickly get to multi-6-figures, or 3 years of working 20 hours a week while raising children or caring for other family members. And while it may not be possible right away, you CAN grow your business to the point where you can take Fridays off, go on vacation 3-4 (or more) weeks a year, even take the summers off (we have one Expert who has been doing this for years!)
All of the available training is provided by our Solo-E Certified Experts, who have passed a rigorous certification process. We only certify Experts who have demonstrated considerable depth of knowledge in their area of expertise, adhere to a high quality standard, approach business from a "there's more than enough for everyone" mindset, and teach proven strategies and methods. No hype, no fluff. Just solid training, coaching, mentoring and consulting that solo entrepreneurs rave about!
After a lengthy tenure, what led you to veer off the corporate career path?
I like to say that I "graduated" from corporate life — I was laid off! It was the best thing that could have happened to me in my career. I vowed I'd never work for an idiot again (and I try to live up to that everyday!). I was sick of seeing people sacrifice time with their family and friends, forgo outside interests, and even jeopardize their health working long hours, traveling, and trying to meet impossible deadlines. And the politics…well, enough said about that!
When I received my severance package, I knew instantly that I was going to finally do what my colleagues and I had talked about for years: go into business for myself. It took me a few months to find my niche… actually my niche found me! As a newly-minted solo entrepreneur, I was searching for help and kept finding small business websites full of great information about how to hire employees, raise venture capital, write a 40-page business plan– all stuff that didn't have anything to do with running a solo business. There just weren't any websites out there to help solo entrepreneurs move from freelancing, being self-employed, to actually running a business that can make money 24/7. And so Solo-E.com was born… www.soloentrepreneur.com was just too long and entrepreneur is too hard to spell, so I shortened it!
Any tips on how to juggle a big family and a busy work-from-home career? I'm assuming you have one of those secret swiveling bookcase doors, right?
There are definitely days I wish I had one! Or some other magical trick to make things run smoothly all the time. Solo entrepreneurs often work mostly, if not exclusively, from home, which is great when you need to be on the phone while you are loading clothes in the dryer, or need to go get your little ones from preschool, but can also provide a lot of distraction.
You need to be disciplined and set clear boundaries between work and home life; establish work hours, have "don't bother Mommy when the office door is closed unless there is blood" rules, whatever you need to create the environment where you can work when you need to be working and be a caregiver/parent/friend the rest of the time. And take time for yourself; there are lots of burned-out solo entrepreneurs that could benefit from a spa day, regular massage, play hooky, have lunch with a friend. Or make time to take a vacation and really unplug. You can't be there for either your family/friends or your business if you don't take time to recharge your batteries regularly.
How important is it to have a niche in the online marketplace? And is the amount of available niches dwindling?
This is a common misconception, that you pick a niche that lots of people are interested in, that get a lot of search engine traffic, and build your business around that niche. With that kind of thinking, then yes, it might seem that the number of niches is shrinking. My advice: Figure out what you love to do, what people tell you that you are great at, and DO THAT.
Figure out the kind of people you like working with, what their characteristics are, what magazines they read, how much money they have to spend. So you may want to design jewelry for women, 35-55, married, read Real Simple and like the kind of jewelry you sell, with clean, simple lines. Someone else may want to design jewelry for men, 18-25, single, making $75k/yr, who read GQ and want manly jewelry. Or unmarried women, 25-45, no kids, earthy, who love earth tones and circular, repeating patterns in their jewelry, and make $50k-$100k.
If you look at niches that way you can slice and dice it SO many different ways. There are as many niches as there are people who want to serve that niche.
I see in your bio that you're a CFO, but of a slightly different kind. Care to elaborate?
I'm the Chief Freedom Officer! It kind of sums up how I feel about being a solo entrepreneur. I'm free to work when I want, doing the kind of work I love, with the kind of clients I adore. I can take the afternoon off for a soccer game or take a break to walk the dogs without having to ask anyone else's permission. I make all the decisions. And I love that!
Your favorite part of a song: the guitar SOLO! Am I right?!
LOL! Actually, I sing women's barbershop, which is four-part a cappella, so I love a great quartet. And if you think about it, solo entrepreneurs are never completely solo– they work with JV partners, they do masterminds, they have a team that supports them. It all harmonizes!
I noticed the red background on your site, and with the name Solo, I have to ask: Do you guys get discount on those red solo cups?
I wish! I hadn't even thought about that. Maybe I should go ask them!!
When not helping entrepreneurs achieve success at Solo-E.com, Terri spends time with husband, two children, and two dogs. And as we now know, she sings! Thanks for the time, Terri!